Love Me Tender: How to Care for Your Bath Mat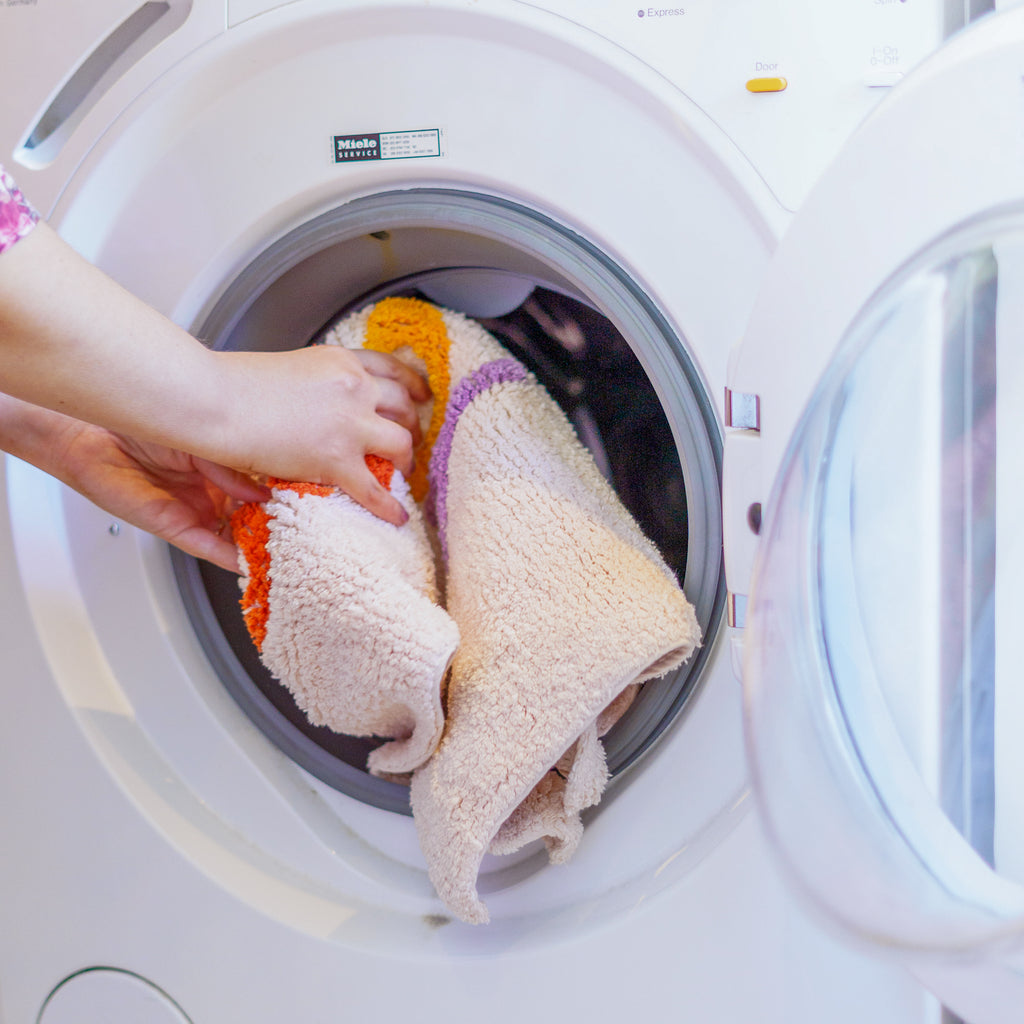 Repeat after us: the way I live, the way I love and the way I look are an absolute 11/10. Did you say it out loud? Go on, it feels great.
 At Maisey & Oscar, we believe self-love and self-care should be part of every day. so, we designed homewares to help you prioritise that. Our bath mats will be with you for the long-haul; lasting more than the standard 2-years.
We'd love it if taking care of our products was as high a priority as taking care of yourself. Here are some tips to get the most from our bath mats.
Tip 1: Hang me up and air me out
There's nothing that a Maisey & Oscar bath mat can't handle. We'll dry your feet, your bod and (on the days you need it) your tears too.
We promise our soft cotton dries quickly even if you leave it on the floor. But sometimes, we need a helping hand. Any time your bath mat gets soaking wet – we recommend hanging it up to dry. Simply throw it over a towel rack or drape it lovingly on the side of your bath or shower screen. If you're truly low on space, a coat hanger with clips works too.
Tip 2: A weekly wash, thank you
Your bath mat works hard all week soaking up moisture and steam, all while gathering dust and trapping hair. The longer you leave it unwashed, the more dirt you have to contend with. Most cleanliness goddesses agree, washing bath mats and towels once a week is about right. But if you live with kids, pets or in a big ol' share house – you might wash your bath mats more often.
Top tip: build up your bath mat collection to avoid a shortage. Just 2-3 bath maths in your repertoire means you'll never be waiting on one to dry.
Tip 3: I'm all about a tumble
We barely have time to check our gorgeous reflection in the morning, let alone do laundry by hand – which is why all our bath mats are machine washable. Make sure to follow the care instructions on the label for best results. That means no bleach please, nor dry cleans, fabric softener or wringing me out.
We recommend a cosy tumble dry. It leaves that huggable feeling and the extra heat makes sure any bacteria really are dead. Missing the right equipment? Hanging them in the sunshine works too.
Tip 4: Hold on… wash BEFORE use?
That's right – we kindly ask you to give your new bath mat a wash before you use it. This helps loosen up the fabric for a softer feel and makes your bath mat more absorbent. Plus, with fresh dyes, there's a chance the colours will run. For best results, don't let your bath mat play with others until after it's finished the first wash alone.
Did you hear the goss on the grapevine? Some party poopers claim we're too pricey. The audacity! Here's
why we're worth every penny.