FIGUR x Maisey & Oscar
Unleash your confidence next time you hit the beach or bath with our all-new, limited edition, uber cool (if we do say so ourselves!) and body-loving Maisey & Oscar x FIGUR collaboration; the very special 'Wrap Yourself In Self Love' collection. Featuring three stylish and super soft products crafted to remind you just how beautiful you are both inside and out, you'll love nothing more than stripping down and wrapping yourself up in our new 100% cotton (and extremely cuddly) beach and bath collection. Designed to ensure you fall head-over-heels in love with yourself and your beautiful body, the pieces featured in our empowering limited edition collection promises to make you smile every time you use them.
Beach Towel
Designed to help you *literally* wrap yourself in self love (because figuratively wrapping yourself in love just ain't quite enough for us!), this 100% cotton and super soft body-positive towel is the everyday reminder you'll need while hanging out in your 'kini.
Shop Now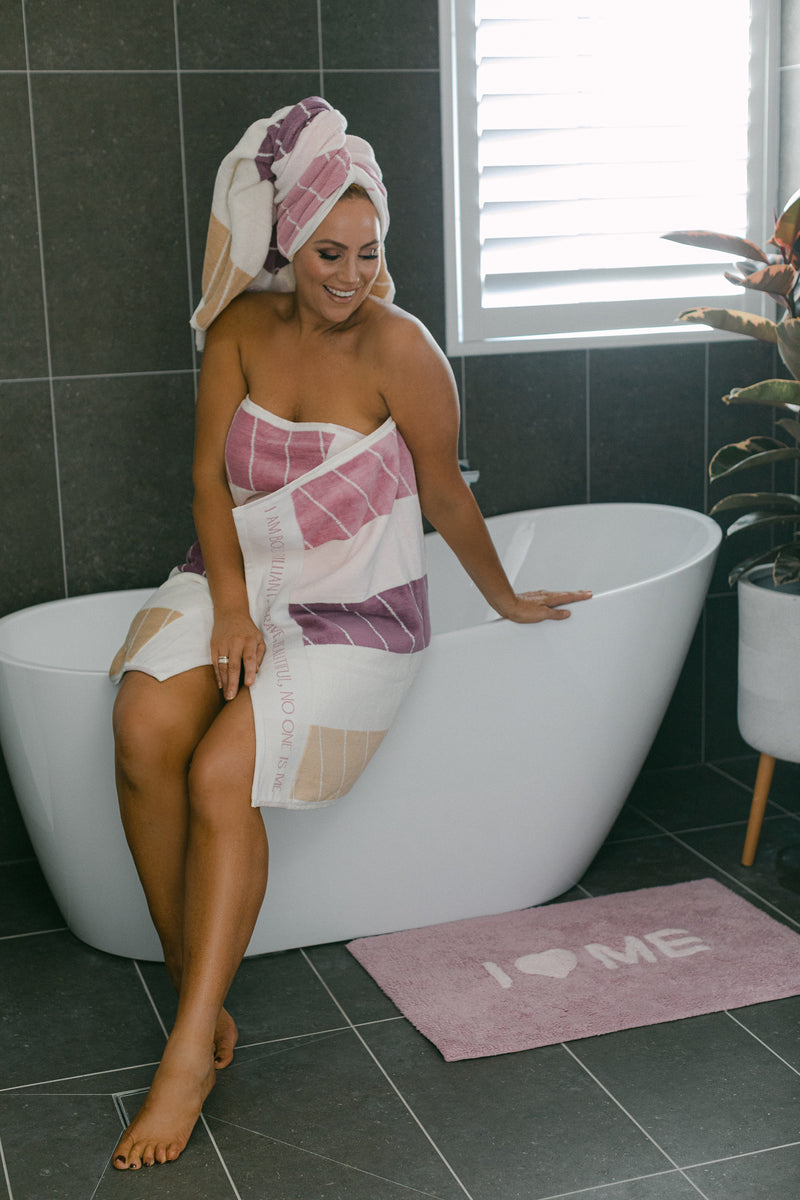 Bath Towel
She's the bath towel that doubles as your list of daily affirmations, and provides you with the cuddly hug you need every time you step out of the bath or shower – because you deserve to feel warm and fuzzy every night, post-suds.
Shop Now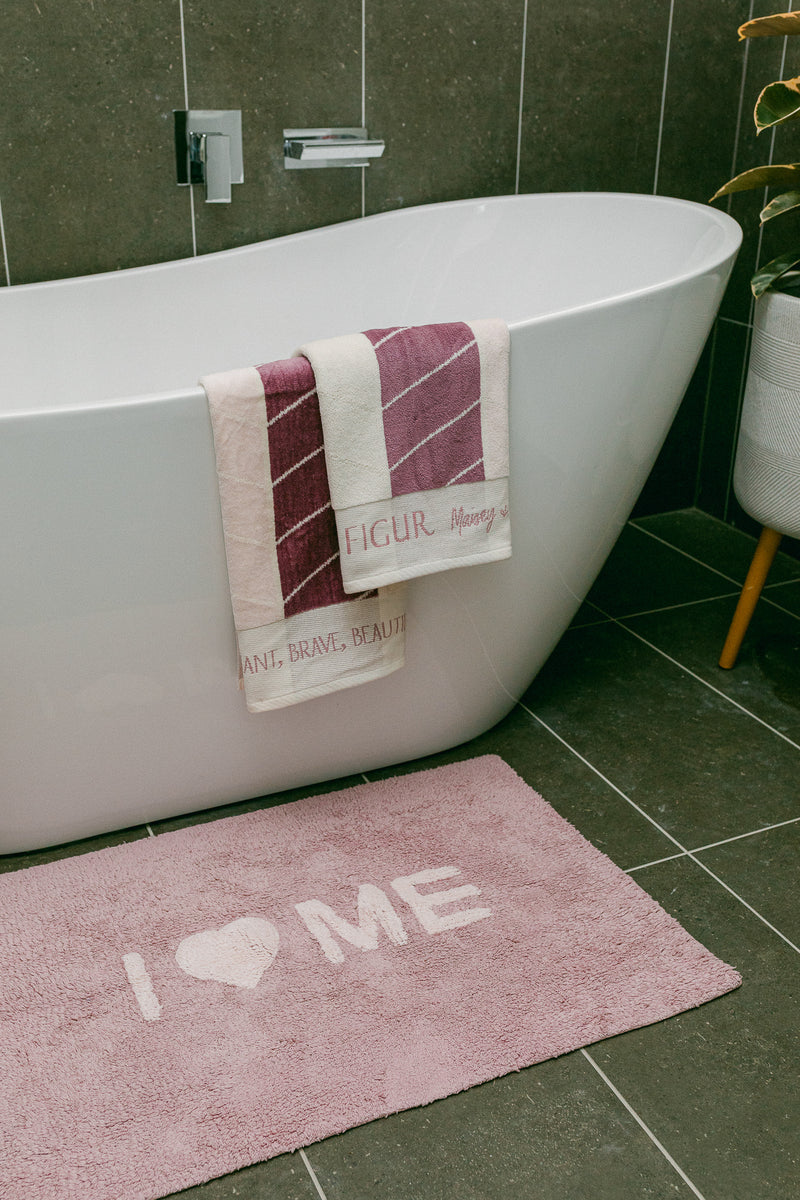 bath mat
She's everything you love in our best-selling bath mats, but designed in a new, soft shade of pink and features a big juicy love heart smack-bang in the middle! Not only will she remind *you* to love yourself every single day, but she'll remind every bathroom guest to love themselves, too.
Shop Now
SPECIAL THANKS
Raquel Pires - Photography